With over 24,000 people earning Treat points with their Driving with Dogs memberships, have you ever wondered who the high-scorers are at the very top of the Leaderboard? We were keen to find out too, and persuaded the current Number One contributor Tilly Jaye to share a bit about herself.
"I'm a UK travel writer and blogger with a passion for arts, culture and heritage and a love of the great outdoors. An advocate for 'slow travel', I love exploring off the beaten track places around the UK and aim to unveil all its nooks and crannies.
Until recently, I travelled around Britain with my Lhasa Apso / Terrier cross, Roger, staying in self-catering accommodation or dog-welcoming hotels and guest houses whilst discovering totally awesome walks and ace dog-friendly places to visit. I've shared many of these with other Driving with Dogs members and won some pawesome treats.
Unfortunately, Roger passed away in April 2020 just as we entered lockdown, but my blog content will continue to reflect dog-friendly travel as at some point in the future I intend to find another special pooch to share my journeys with. I love feeling just as much at home while on holiday with my dog, so places I stay have to really welcome them!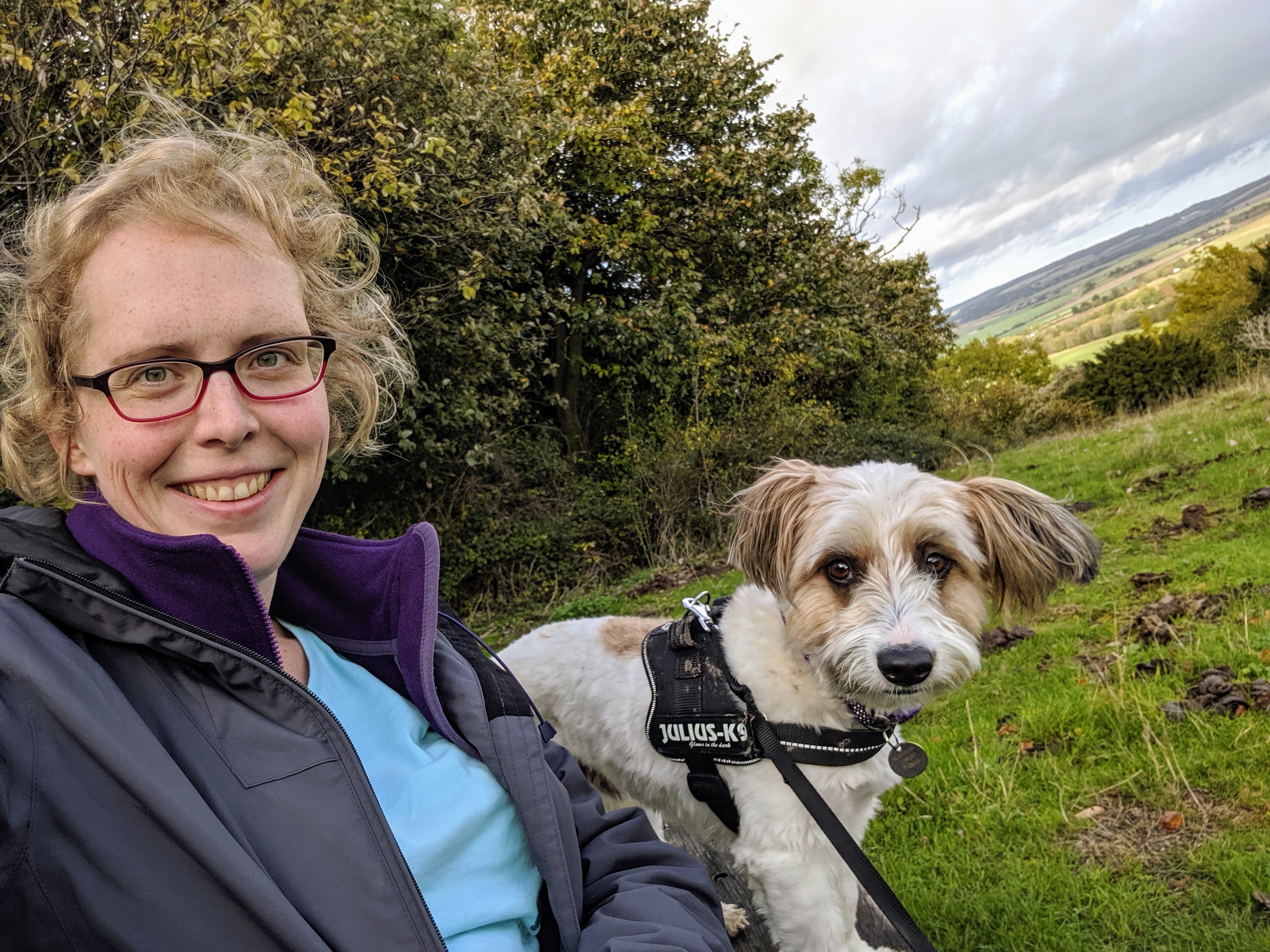 I am starting a monthly newsletter to share my travel tips, latest blog news and lots of UK travel inspiration; including my 'walk of the month' and where to find art and sculpture in the outdoors. Plus, I'll bring you the low-down on up-and-coming sculpture trails which are so much fun to do with your pooch in tow!
I aim to bring a spot of culture and the great outdoors together for you and your dog!"
Tilly Jaye has a unique take on travel with dogs and her blog is a very good read. Driving with Dogs members are most welcome to take a look and see where she goes next. You may well be very surprised by the range of outdoor art events and experiences to visit. Here's the link to click: TravelJunkieGirl