What to do when the pooch wants a swim and you live miles away from the coast? Here are tips for hot dogs in the Midlands from the Driving with Dogs team.
Derbyshire has fantastically clean rivers that are ideal for doggie dipping. Just off the A6 near Bakewell you'll find a bend in the River Wye that makes a pawfect doggie splash pool. Park at the White Lodge car park and cross the A6 with care and drop down into the dale through the gap in the stone wall. Follow the single path across a small stream and walk on for a bit until you get to the beach.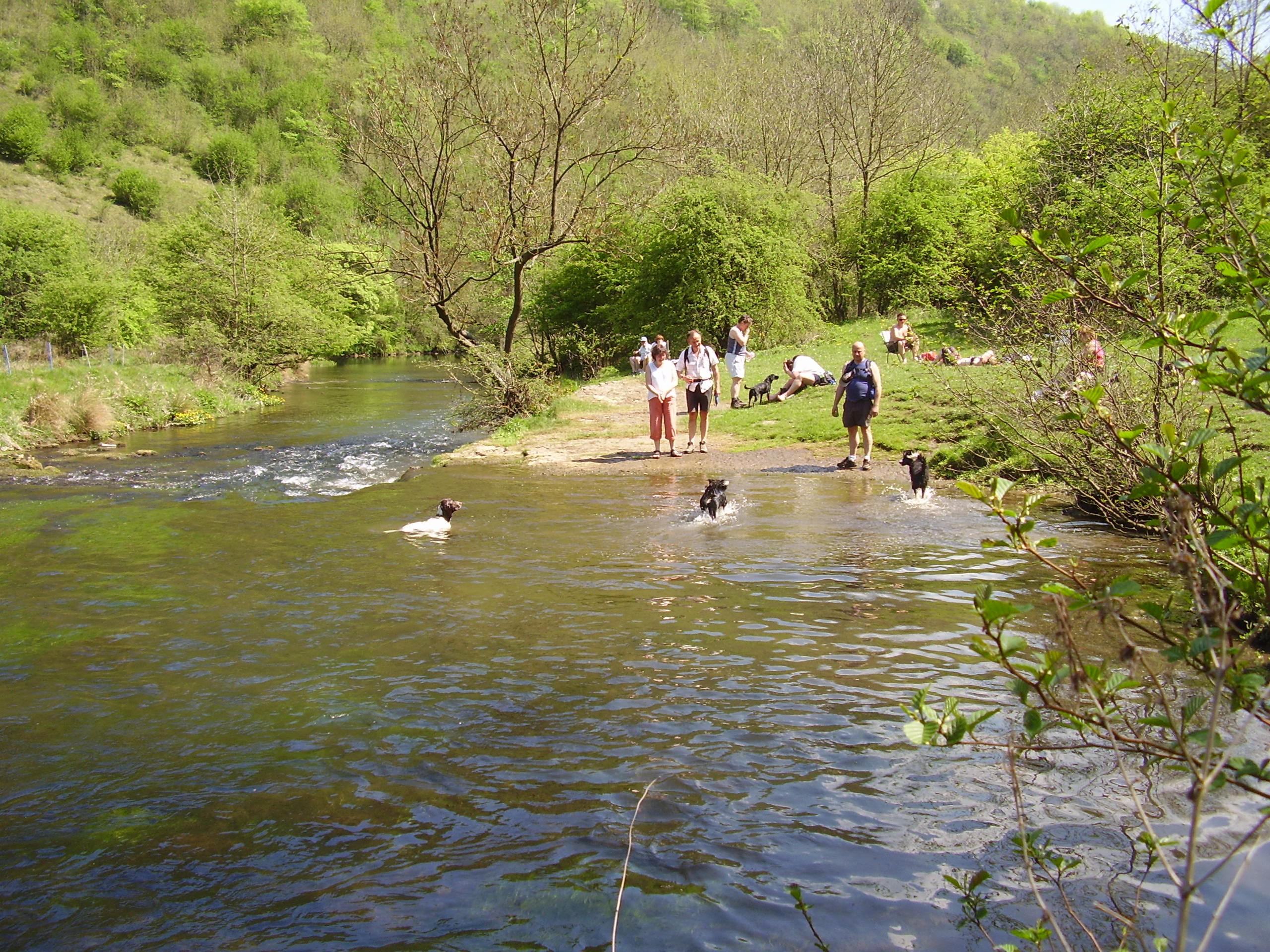 Young rivers are ideal for dogs and kids to have a splash. Always check the current and water depth before letting them go in, and be very careful after heavy rains.
The River Arrow is one of our dog's favourite splasheries. Check out the huge beer garden at the Fish at Wixford for easy access to the river for dogs. They also have good outdoor play areas for children. It's just off the A46 dual carriageway between Evesham and Alcester. When the pub's busy, just cross the road by the bridge to find a quieter spot for dogs to swim - and not take a shake over everyone else!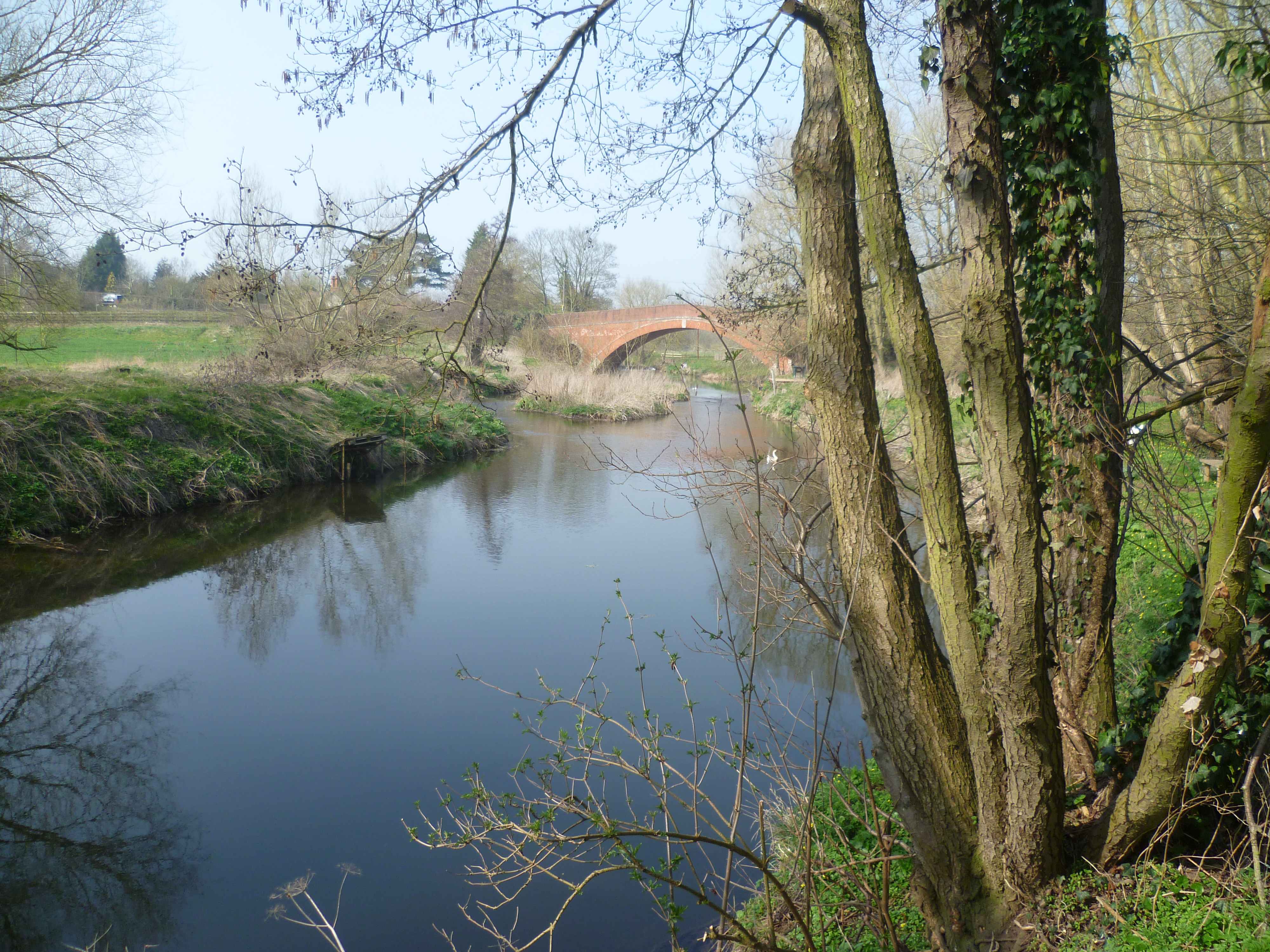 And then there's Stratford-upon-Avon, which can be a real trial for a hot dog on a sunny day. A good place to start is the recreation ground across the river from the theatre. Swans will object to dogs in the water here, but carry on to cross the footbridge at Lucy's Mill and then keep walking with the river on your left. Quite soon you'll get to little beaches on the river bank and these are ideal for a cooling doggie splash. Always check the current before letting your dog into the water.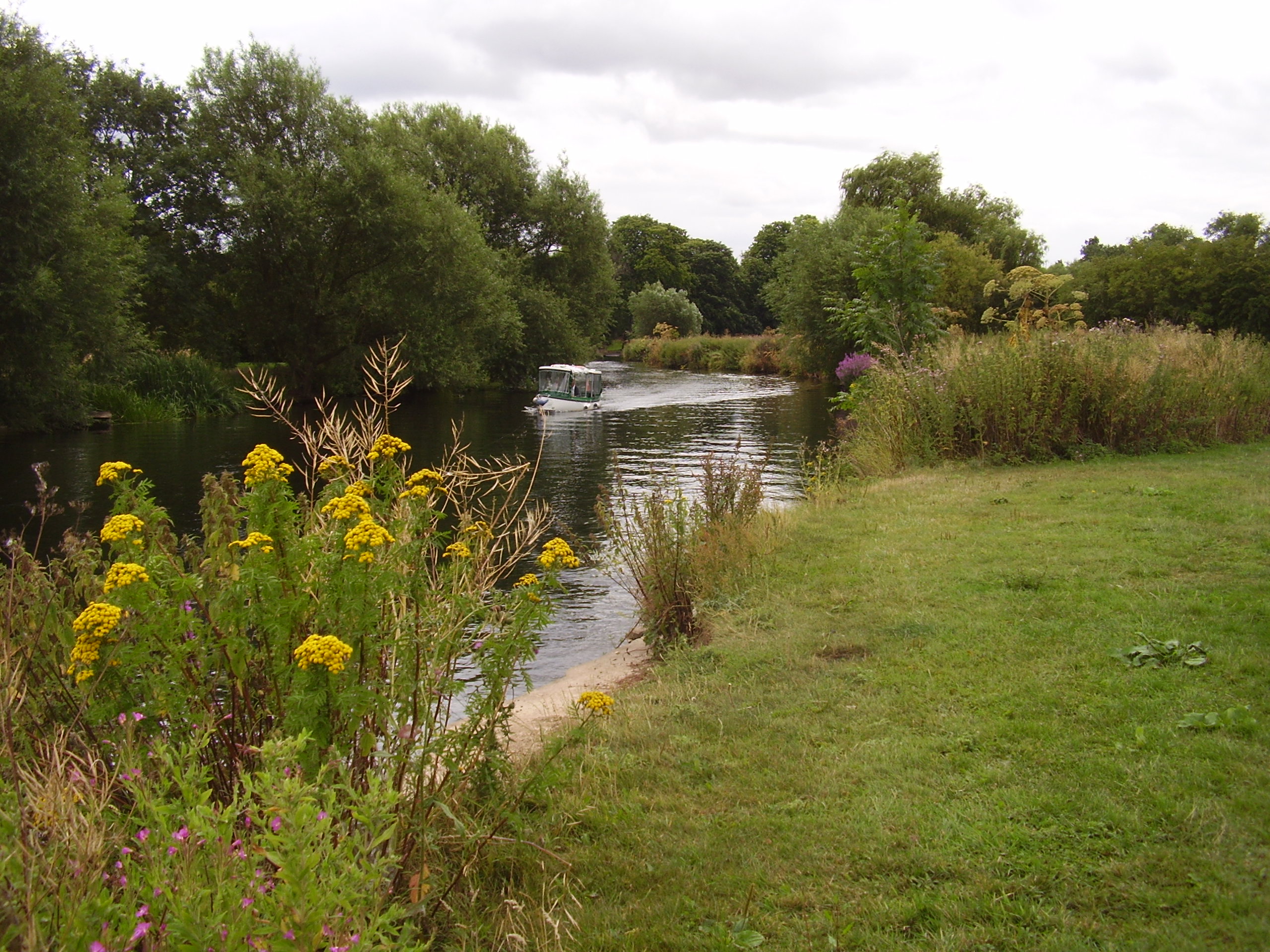 Do you know a good place for dogs to swim in the Midlands? Add it to Driving with Dogs and build up your Treat points for real treats and rewards!
Need help with directions for long walks inthe Midlands? We recommend 24 Walks in Shakespeare Country for Warwickshire. The Driving with Dogs Bookstore has the most up-to-date selection of walking books to choose from too.