The time has come ... and you're on holiday. There's so much to look forward to for a week or two. So what books are you going to take away with you? If you can't bear to head off without a dog-related story or two here's a few of my suggestions.
I was charmed by Molly and Me. Written by former policeman Colin Butcher, it tells the story of how he set up a pet detective business and came to have a rescue Cocker Spaniel called Molly as his partner. The adventures the two of them have are beautifully written and it's an ideal read for idling on the beach or beside the swimming pool. Currently available only on Kindle and in hardback, the paperback version is due to be released again in October as Molly, the Detective Dog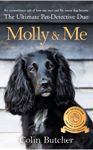 The Dog Who Could Fly by Damien Lewis is an incredible true story of rescue German Shepherd Antis and how the bond between him and his best friend grew stronger and stronger during the Second World War. The loyalty and bravery of dogs shines through this truly amazing story.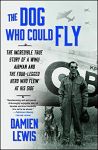 Travels with Boogie by Mark Wallington is two books in one. The first story tells of a walk on the South West Coast Path with his best friend Boogie and their misadventures along the way. The second one, Boogie up the River is about their adventures as they row up the River Thames, almost a modern version of Jerome K Jerome's Three Men in a Boat. These are well written stories which should keep you amused for ages.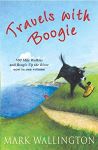 Currently available only on Kindle, Two Feet, Four Paws is another journey with a dog. Written by Spud Talbot-Ponsonby, it tells the story of how she and her dog Tess walked the British coastline to raise money for charity and ended up in all sorts of scrapes. By turns amusing and inspirational, it's a book I just had to keep reading.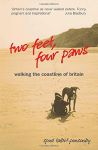 Obviously, this is only a small selection of books but they are ideal for taking away with you. You'll find lots more doggietastic tales in the Bookstore. Whatever you choose to read, have a great holiday.