Many of us have been exploring longer dog walks near home during lockdown. And once you and your dog have got a taste for longer walks, then it's a good idea to get a book of walk routes to take on holiday. With luck, a good guide book will get you to the very best places in the area and save you wasting your precious holiday time on boring routes and disappeared paths.
So what makes a good long walk with the dog? Top of the list for me is a route with no road-walking on busy roads, no fields of frisky horses or cows, and no rickety step-stiles. A mix of woodland, river valleys and stunning views will make me and the dog happy walkers.
The countryside changes a lot more than you might think. From season to season the fields are different, and in summer many paths are smothered by hedges and brambles. Paths change to go around new buildings and some are removed completely. Make sure you choose a recent guidebook to help you stay safely on track. Tip The most up-to-date guides are these where the author could use their lockdown exercise time to update their book, like Suzy Watson in Norfolk.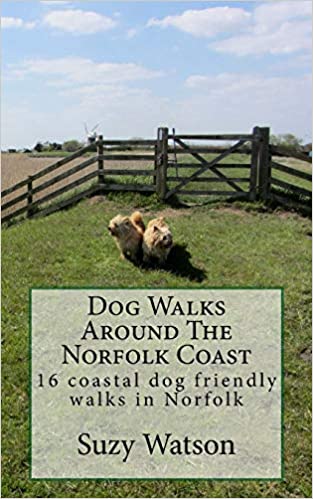 Use the Look Inside function on amazon to check the level of detail in the book. Does the author mention the number of stiles on each walk? Is there a symbol for 'suitable for dogs' ? Does the text just give brief notes, like: "... and carry on south for 6 miles until you get to a barn? ", notes like these don't help you anticipate doggie difficulties.
Are there hazards on the route? Many walkers with dogs prefer to avoid routes near rifle ranges, with stretches by fast train lines or motorways, terrain that's hard on the paws, like scree slopes, and steep hill walks with significant climbs. A decent book will have a map where you can check for danger spots for your dog.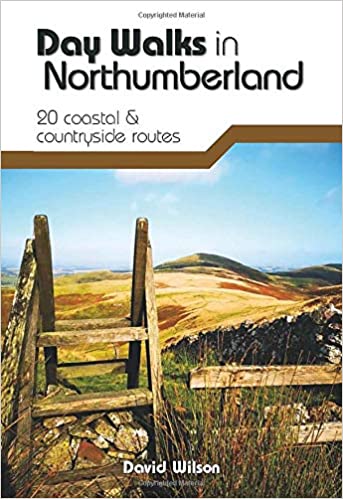 Our bookstore has a selection of walking books covering day walks with a dog in many popular walking areas, including the Lake District, the Peak District, Brecon Beacons, Northumberland and Snowdonia. Some books are written specially for walkers with dogs, but these tend to be less adventurous and shorter. Members of Driving with Dogs already have access to thousands of 2-5 mile dog walks to print out when needed. On the other hand, it's always nice to have a real book.
Back to basics If you prefer a walk on the wild side, then OS maps are the thing. These days they come with a digital download so you can load the whole map onto your phone. OS Maps also have an online map access subscription plan. It's handy, but not particularly intuitive to use and you're better off with the paper map as back-up.