Germany is much overlooked by Brits. A business trip to beautiful Darmstadt piqued my interest. So, when Mark and I quit work to tour with our four Cavapoos, it ranked very high on our list.
Besides being very dog-friendly (Hunde are welcome almost everywhere), we rated many places in Germany as GOBs – Get Onyer Bucketlist!
Uppermost was the Saxon Swiss National Park (Sächsische Schweiz), which follows the River Elbe from Saxony into the Czech Republic. 100-million years transformed this Cretaceous sea bed into "one of the most beautiful landscapes in Europe". Expect sandstone stacks, tors and canyons – and the odd castle. It is Germany, after all!
1200km of well-marked walking trails criss-cross the German side. The Malerweg, or 'Painters' Way' is a long-distance walking route, whose panoramas have attracted artists for hundreds of years. On her German Wanderlust walk, Julia Bradbury described the area as "Germany's best kept secret".
In common with much of Europe, dogs are often not allowed off lead in National Parks. Some paths have metal walkways and ladders. However, the Tourist Information Offices will advise where your pups can run free. This includes parts of the Malerweg.
The best resources for information on walking with dogs in the Saxon Swiss National Park are as follows:
The Saxon Switzerland Website lists 'Walks with Dogs' and pet friendly accommodation.
38 Tours in the Elbe Sandstone Mountains Including Malerweg by Franziska Rößner is a guidebook in German. It includes a useful infographic showing which routes have ladders, which are shady and which have water available.
Click here and use 'Translate' to link to a German blogger who bravely hiked the WHOLE of the Malerweg (Painters' Way) with two dogs!
Then, follow my advice. GOB!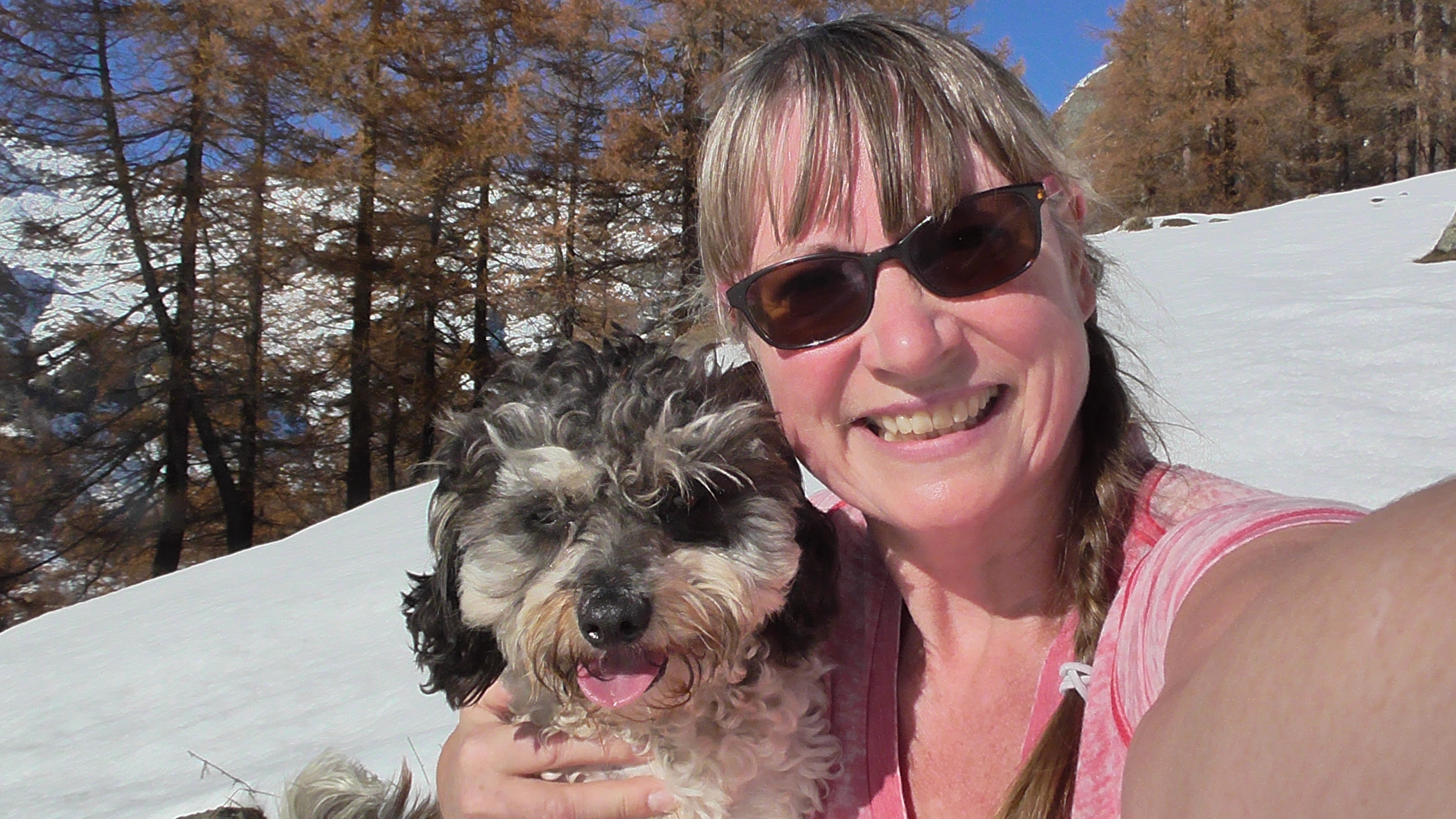 Take a look at Jackie's travel books in the bookstore Absolutely hilarious reading for adventurous dog people.
About Jackie
Jackie's blog follows her travels in Europe with husband Mark and Cavalier/Poodle crosses Kai, Rosie, Ruby and Lani.
"Laugh out loud funny and a great travel guide' is just one of the five-star reviews received by Jackie's 'Adventure Caravanning with Dogs' books. 'Dog on the Rhine – From Rat Race to Road Trip' details the trip through Germany, The Czech Republic, Slovenia, Croatia and Italy. Her other two books venture through France and Romania.
Words & photos © Jacqueline Lambert / World Wide Walkies. All information is provided in good faith, subject to World Wide Walkies' disclaimer.