Awesome Paws Dog Training, Staffordshire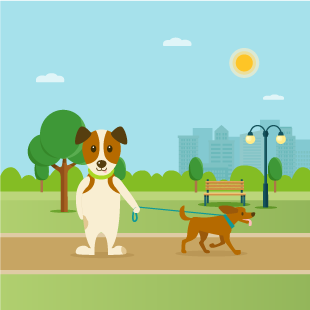 Description
Let me introduce myself!
Tracy Ridgway: APDT UK Full member 01306 PDTI Advanced Instructor and Associate member of *PDTI (1607), *RCDTBP Signatory KCGCDS Bronze, Silver and Gold level Examiner. *PDTI (Pet Dog Training Instructors) hold an annual residential course for budding and established dog training instructors. I have attended 6 of these annual courses, gaining the next available grade as I have attended. *RCDTBP is an organisation that is foremost in the regulation of the dog training industry and as a signatory; I abide by their code of conduct.
Special interests/areas of expertise: I have been formally training since 2007, I have gained both practical and theory qualifications with the following organisations: .Pet Dog Training Instructors (PDTI) I currently hold the highest level of Advanced Skills level certificate with PDTI. . British Institute of Professional Dog Trainers (BIPDT). . Pratical Puppy Training Instructors Course Certificate from Chirag Patel of Domesticated Manners .Mantrailing UK instructor .SCENTWORK UK recognised trainer Pt2. Levels 1 to 4. .SCENTWORK UK Trail Manager and Judge City and Guilds Level 3 Qualification: • Teaching in the Lifelong Learning Sector OCN Accredited Qualifications in: • Dog Training Theory • Canine Psychology and Behaviour • Canine Nutrition • Canine Breeding • Canine Complimentary Therapies Currently, I am studying Canine Anatomy and Physiology.
My Areas of Special Interest are: • Scent Work. I have attended various scent workshops run by Conservation K9 Consultancy, Nose Work UK, Scent Work UK, WSDA and Talking Dogs Scent work. • Rally-Obedience, competitively and attended a judging workshop and training. • Flyball, non-competitive • Agility, non-competitive. • Heelwork to Music, non-competitive. • Introduction into Working Trials. • Beginners Gundog training. • Clicker training and trick training. • Interactive Play Workshops.
I attend many courses and seminars on subjects such as canine aggression and rehabilitation and subjects of special interest to myself, with many well-known dog training instructors and/or specialists within particular fields of canine interest. I have undertaken 5 clinics to become a Tellington Touch practitioner. After my 6th training clinic and submission of case studies which will be undertaken in the near future, I shall become a TTouch Practitioner, but at this moment in time I'm still in training, so unable to offer any Ttouch 1/2/1 training or workshops until I'm qualified. http://www.ttouchtteam.co.uk
I have experience in all levels of the Kennel Club Good Citizen Dog Scheme, Rally Obedience and Canine Nosework. I am a first aid person at work and have canine first aid and CPR qualifications.
Be the first to add a review
You can earn 5 points for adding a review to this listing!
Add a review
Edited: 25th September 2019. The details of this listing may have changed, and though the Driving with Dogs team do our best to confirm the accuracy of every listing, we cannot guarantee that the details are fully up to date and accurate. If you know that any aspect of this listing is incorrect, please suggest an edit to let us know.