Autumn is exactly the time to treat your pet to a new look. Away with the bright beach colours of the summer, and welcome to soft September russets and pastels.
Hugo & Hudson (two real dogs) have a fabulous collection of canine wear, and Driving with Dogs' Emma has chosen her favourites for Autumn/Winter 2019/20
First up, everyday collars and leads. It's impossible to pick a favourite from the herringbone, tweed or check styles because they're all totally fabulous. Any dog would be proud to stroll out in these. Just take a look at the quality of this Autumn Gold Herringbone collar below.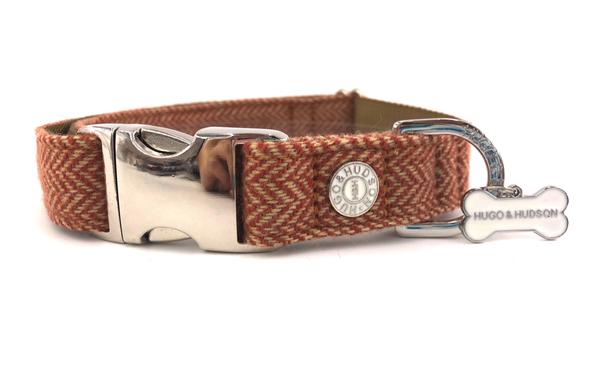 The fastening is good and secure, and the fabric feels soft yet strong. It's a high-tensile nylon webbing that will keep your dog safe and firmly attached to you. Collars come in sizes from XS to Large - 21cm to 68cm neck measurements. A matching lead is available. We thought this would look really good on all breeds and sizes of dog. The Tweed and Check styles are also lovely for Autumn. Matching 120cm leads are available.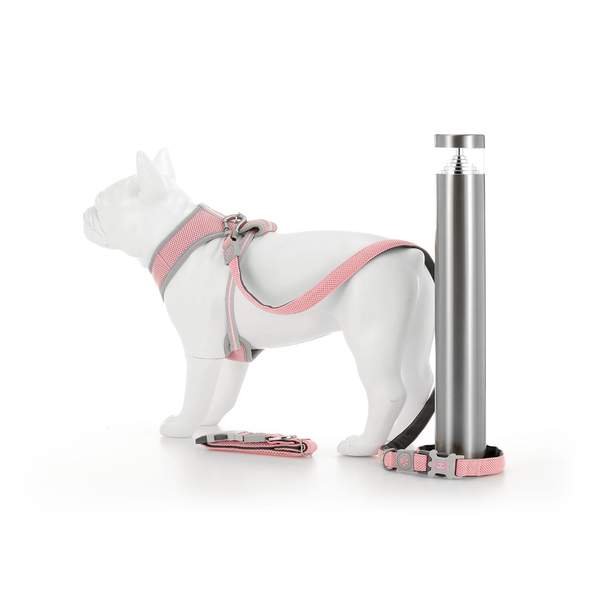 If you're looking for a chic doggie present, the Hugo & Hudson harness and lead set is top dog. The set is shown above, using a dummy so you can see how it works. These are wonderful gifts for dog owners and their lucky dogs. The lead has a clever clip so that you can easily tether Fido to a your chair leg without unclipping the collar.
Take a look at these and more of the ranges on a new and stylish doggie outfitter website called Not in the Dog House. Aww!