We all look forward to a day out by the seaside. The sand, the surf, the enthusiastic barking of happy dogs. There are loads of dog friendly beaches to be found on Driving with Dogs and a big sandy beach is the ideal play space. Here are some of our favourites at Driving with Dogs.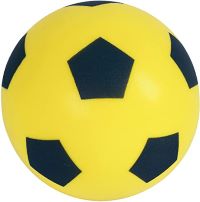 We love a good game of football with our dogs and this HTI Fun Sport football is brilliant. It is a small, foam ball which is good for kicking around and a really good size for most dogs to play with. We have found that it floats really well after a poorly judged kick. At some point your dog will get through the plastic covering to get to the foam beneath so it does get heavier with water, but this can easily be squeezed out.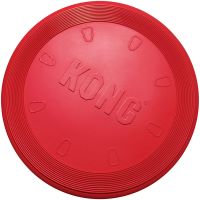 One thing that is sure to keep the dogs entertained all day is chasing a frisbee. The Kong Rubber Flying Disc is a really good one. It is soft and flexible so hopefully your dog will not suffer from bleeding gums. It flies well and your pooch will love chasing it over the sand and into the sea. It is thinner than many frisbees and will flop around a bit, but the dog will not care at all.
Jem has lots of beach toys but his all time favourite is a ball on a rope. He loves chasing it into the sea and dealing with the waves until he can grab it and bring it back to shore. He has had the same one for over 10 years and he still loves it. The Petpal Dog Ball with Rope will do the same for your dog.