My name is Steve Millar, and myself and the dogs, Border Collies Blaze & Laoch, live off-grid a few miles outside of Portree on the Isle of Skye. We came to the island for 4 days of climbing in The Cuillin, and 6 years later we're still here on this most beautiful of islands.
I think we must have one of the best jobs ever. In addition to myself being an axe throwing and archery instructor, Blaze, my older collie who has a massive online following, takes guided tours around the island. What you won't see with us, is the over-visited 'hot-spots', bonny as they may be. Our strength lies in our intimate knowledge of the hidden gems of the island which bear far more beautiful treasures than the tour bus 'park and picture- take' excursions.
We will only take a maximum of four people, and their dogs of course if they come along, and the only demand we ask is you have proper walking boots, a sense of humour and a love of adventure. We don't take you up The Cuillin, as if you're capable of climbing any of those mountains then you won't need our help. But one of our favourite climbs, Ben Tianavaig at only 1,400 feet, standing above Portree is also one of our most popular, and we've never yet had anyone not complete it, no matter how daunting it looks from sea level.
All our walks are graded from 1-4 paws in terms of difficulty. They may be found on our website at Blaze Walks We can never guarantee you'll see the eagles, seals or otters, but we're sure you will take home memories that will last a lifetime.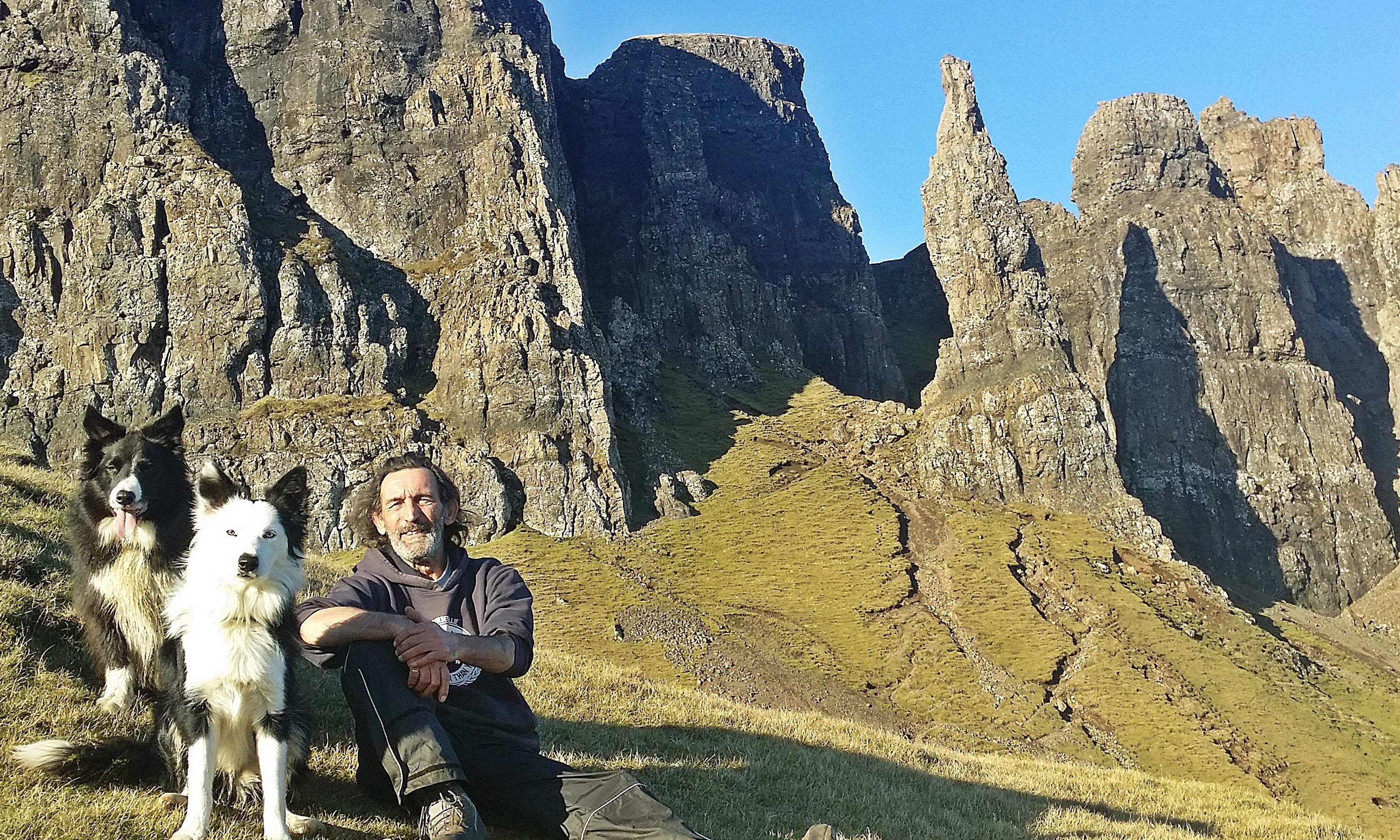 Many thanks to Steve and his gorgeous collies for letting us share this very well kept dog-walking secret. If you're looking for a dog-friendly staycation in a world-class setting - this has to be on your bucket list.
If you run a small dog-friendly business centred around amazing dog walks and would like to tell our lovely dog people about it, just get in touch using the contact form on Driving with Dogs. We love sharing the good stuff!