Jem, the Driving with Dogs office pooch, is a keen eater and yet gets a bit picky about new Treats. His job includes testing all the doggie bits and bobs we're sent to try, and it's a rare tidbit that gets full approval.
So, tah-dah to a range of air-dried all meat treats from a family-run company called Feelwells. They developed their range of treats to suit their own terrier's very sensitive tummy, and have a lot of personal experience on how difficult it can be to find food suitable for additive-intolerant dogs.
I took some of their Kangaroo bars along to a walk to see how different dogs liked them. Without exception bite-sized pieces of these bars outperformed other training-treats for doggie preference. So that's a paws up from the canines. Here's Pongo getting his first taste of the treats. Jem woofed up his at home and when given the choice of chorizo or Feelwells Venison treat it was venison every time. And he does love his chorizo.
Pongo and Jeanette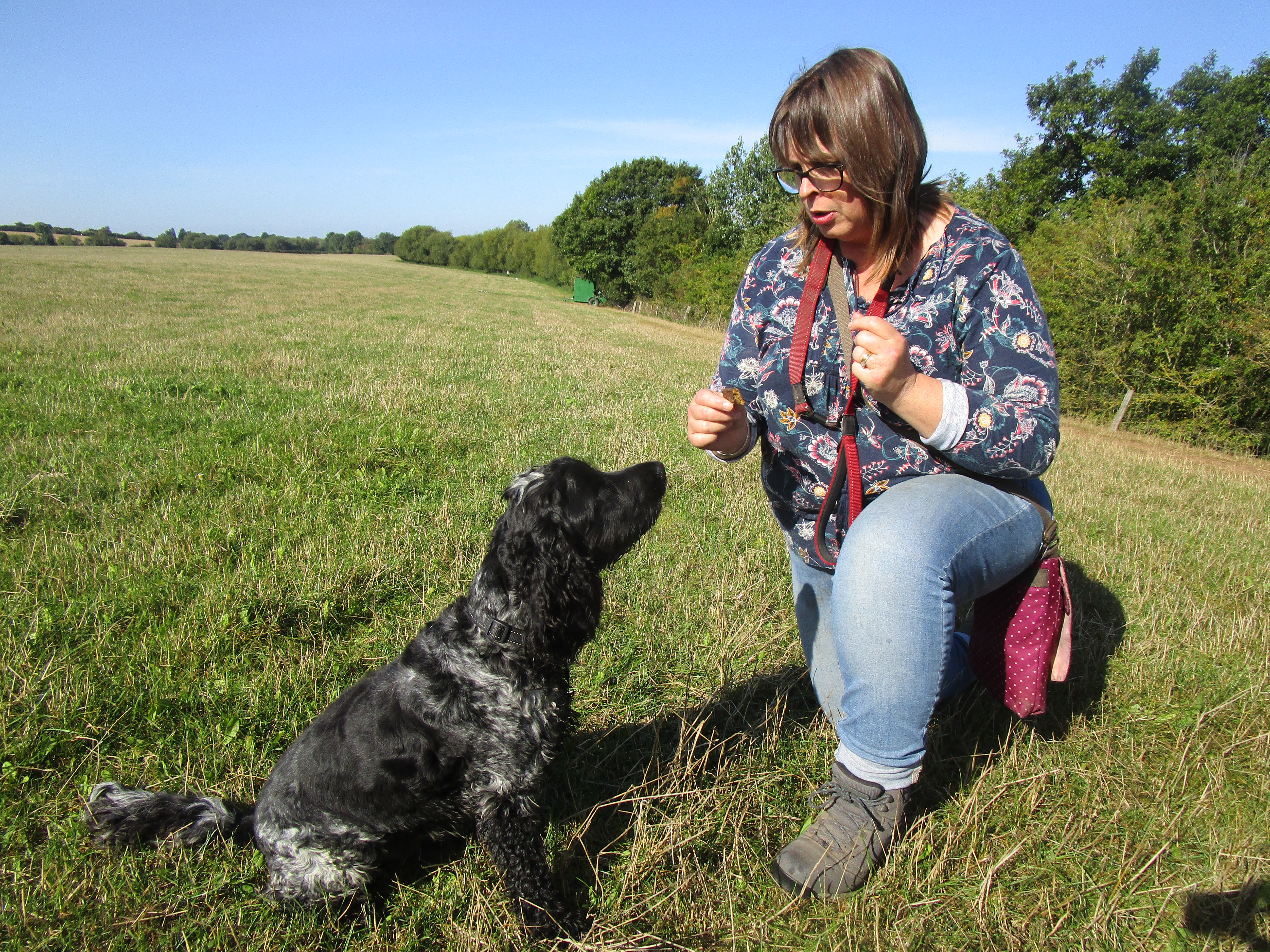 Feelwells bars don't have: artificial colours, flavours or preservatives, Wheat or wheat-gluten, Egg, Soya, GM ingredients, Added sugars or salts, Meat or animal derivatives. And all their products are made in the UK or EU, with nothing imported from China. According to the company, their food is suitable for dogs with intolerances, food allergies and conditions such as colitis.
The Treats come in several different meats including chicken, venison, kangaroo and beef. There's also a range of wet and dry food produced to the same high standards.
Feelwells have been recognised national for their animal welfare standards, and are on the PETA list of Ethical Pet Food Companies and listed in the Ethical Company's Good Shopping Guide. Feelwells are also Founder Members of the Campaign for Real Pet Food which is working hard to promote the use of good quality ingredients and clear and honest labeling in pet food.