The Complete Book of Cat and Dog Health is a comprehensive and up-to-date guide to 21st century health care for cats and dogs. The author, a vet with 25 years experience, takes a new look at the way we look after our pets and makes scientific evidence-based suggestions for change to some long-accepted practices.
"We need to update our approaches to animal health care. There can be a huge discrepancy between what we know and what we actually do. Every pet owner should check with their vet that their advice on topics such as vaccination and neutering are in line with current scientific recommendations" says author Lise Hansen.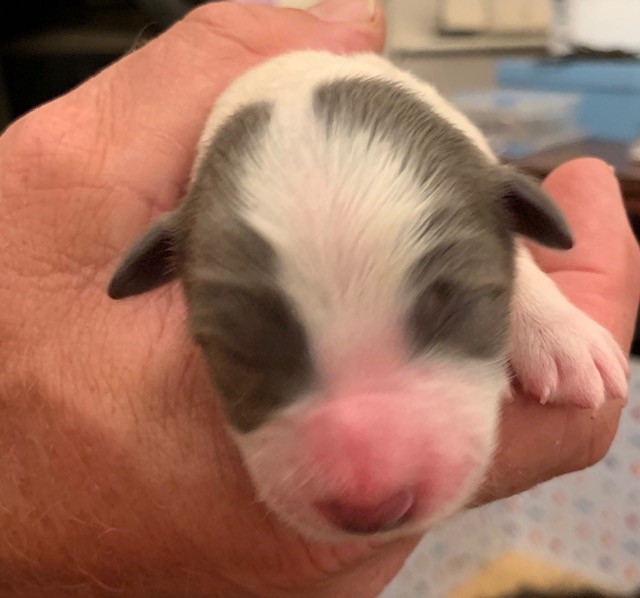 Will this young pup need booster jabs every year? Should he be neutered? What's the best way to deter fleas and ticks?
The first part of the book describes the main lifestyle choices every pet owner makes, whether or not they are aware of them: settling in a new puppy or kitten, vaccination, neutering, diet, finding the right veterinarian, and caring for the senior pet.
The second part provides an introduction to homeopathic approaches to animal treatment. What they are, how they work, when they are useful, and how to find a practitioner.
The final section dicusses a range of common health problems in dogs and cats both from a conventional veterinary point of view and from a holistic perspective. The aim is to help the pet owner understand the condition they are facing as well as providing tips on how to supplement their veterinarian's advice and treatment.
Questions that frequently crop up in conversations between dog owners are fully explored. Particular concerns many people have about their dog's diet, vaccinations, tick and flea prevention, worming and whether or not to neuter are addressed. Dr Hansen points out that there is no one-size-fits-all approach to pet care, and draws attention to the fact that modern lifestyles place pets in a unique position within their environment. Models of pet care taken from the days when dogs were routinely put outside to roam the streets by day no longer apply today.
The brand new Complete Book of Cat and Dog Health is a great present choice for any pet owner this Christmas. Like all the books from specialist pet publishers Hubble and Hattie it's a stylish and attractive volume that looks good, as well as providing valuable advice and health information.
More details and to purchase The Complete Book of Cat and Dog Health head over to the Driving with Dogs Bookstore